Doggy Flaska
Tutta la tua famiglia merita il meglio!
Trasmesso: 24.08.2015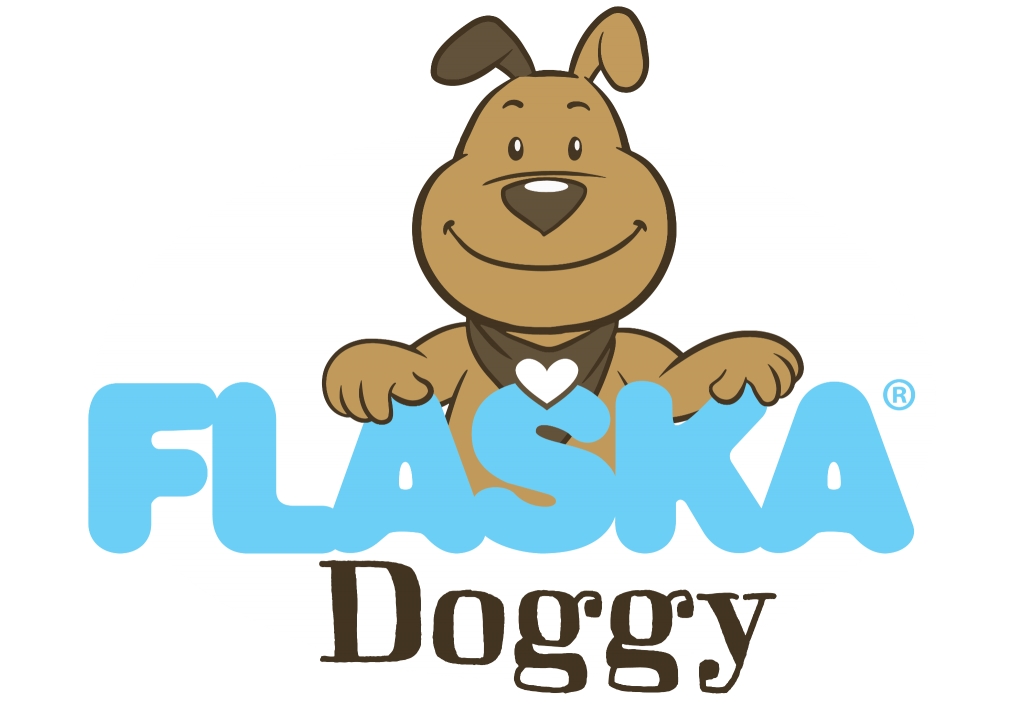 Presentiamo Flaska ideata per i nostri amici a quattro zampe – Doggy Flaska, la prima ciotola dal vetro programmato!
Doggy Flaska offre gli stessi vantaggi della bottiglia Flaska. Beh, quasi tutti, dal momento che il vostro cane non può portarsela dietro quando va a fare una passeggiata :).
E' di  vetro, ciò significa che il tuo migliore amico non avrà sostanze nocive nell'acqua. Ciò che la rende speciale  è che la ciotola viene programmata con il processo TPS2, che è stata pensata per l'utente finale - il vostro amico a quattro zampe.
The stand is made of mineral material and is also programmed. This way the vibrations are permanently embedded and ensure effective structuring of the water. The shape of the stand, which represents an egg in harmony with musical octaves, an engraved zoogram designed by Robi Lavin and the fact that the Doggy Flaska is designed in accordance with feng shui principles increase its effectiveness.
It is interesting to observe the reactions of dogs in contact with our new product. Some are thrilled from the very first moment, others need a little more time to get used to it. Exactly the same as people who respond to new things in different ways. We noticed that even cats like the Doggy Flaska when we carried out testings.

The first batch was produced in a limited edition of 1,041 pieces. Doggy Flaska is already available in our web shop.
Because every member of your family deserves the very best!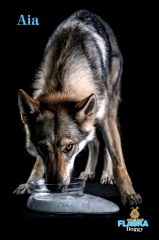 Aia HR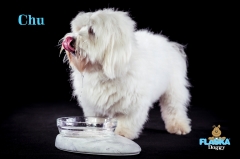 Chu HR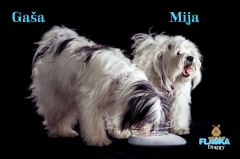 Gasa in Mija HR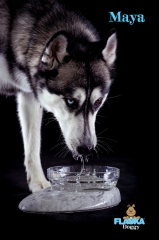 Maya HR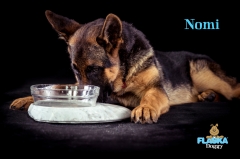 Nomi HR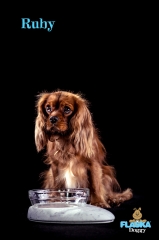 Ruby HR
Toby HR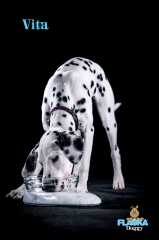 Vita HR