New Flaska Neo Design collection!
Trasmesso: 01.02.2012
New 2012 Flaška Neo Design collection

Finally! The new Flaška Neo Design collection is now available. As you might know, we asked all of you Flaška friends to take part and send your designs. We received more than 300 of them! So it was a tough job to pick 6 best ones. Here they are: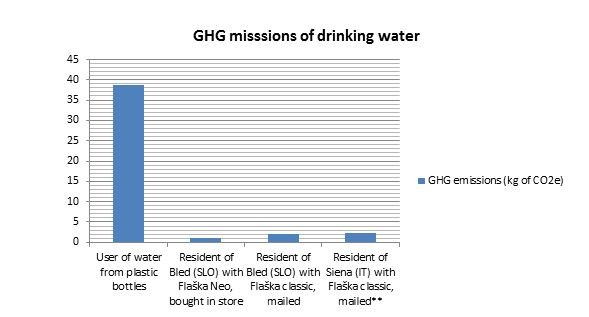 New Flaška bottles are already available in our web shop. What are the designs about?:

Owl on the branch – Owl has been associated with wisdom and its connection with nature since ancient times. We should think of it as a role model – let's stop for a moment, take a breath and enjoy some time with our dearest. Do it in natural surrounding and the feeling will be even better.

Birds in the birch forest – Singing birds represent the arrival of spring or a new era in our life. Birch is being regarded as a symbol of wisdom, fertility and life in indigenous cultures. Joined on Flaška they will provide you with a positive attitude towards life.

Fish in the sea – The sea is a symbol of borderless freedom and new horizons. In a unique way it brings together the world above the surface and the world of silence and mystery below it. This Flaška will help you feel good in any kind of situation.

Fingerprint – We are leaving a giant print on the natural environment which we are finally starting to realise. The leaves that are growing out of this fingerprint represent the efforts of all of us who have accepted responsibility for a brighter and cleaner future.

Dandelions - dandelions remind us of the playful childhood days at a nearby meadow, the first cycling trip, our first romance. When spring arrives just blow into a dandelion again and watch the seeds carried away by wind. Be that child on the meadow once in a while again.

Pinwheel - Five spirals compose an energy pinwheel that symbolizes growth and infinity of the world in which we live.